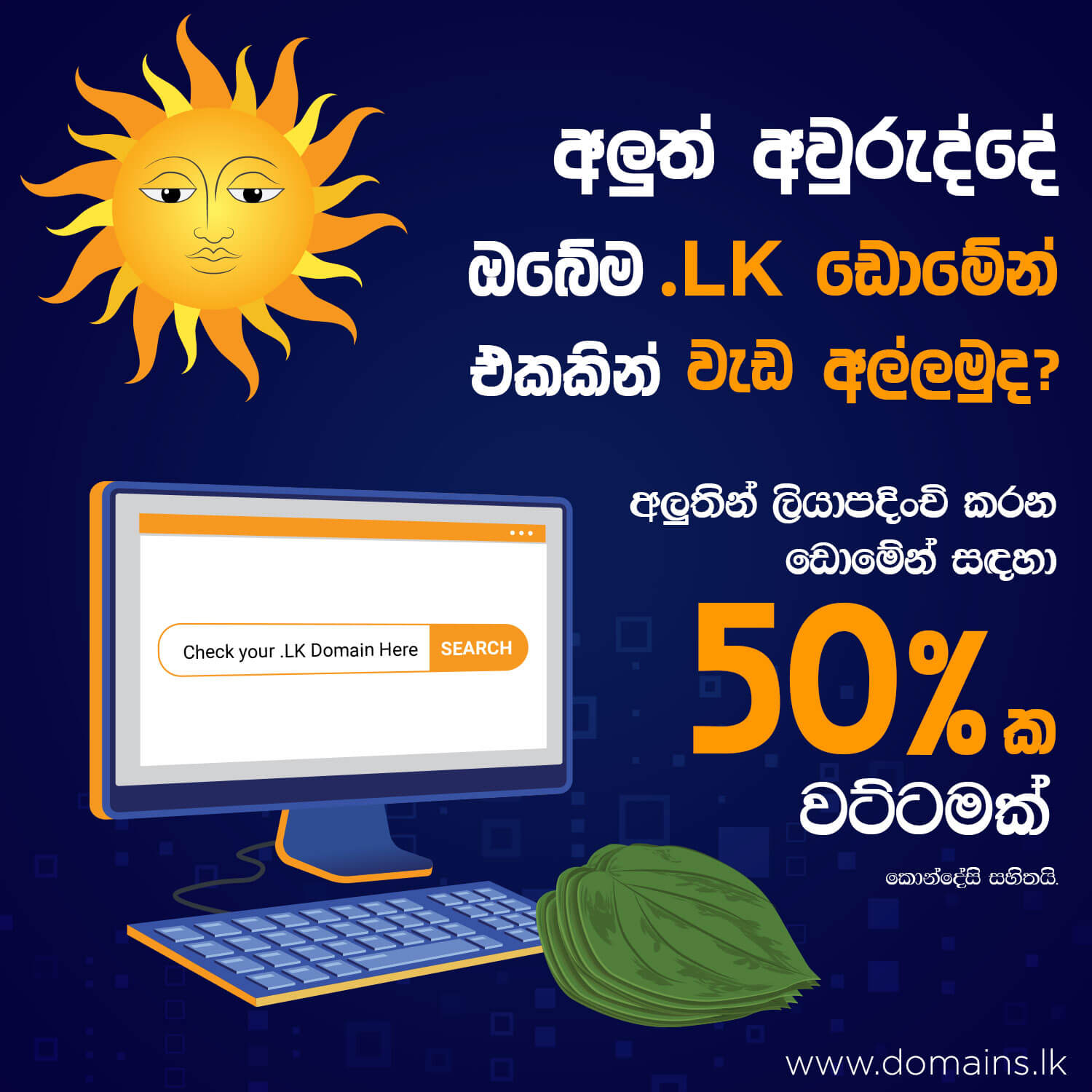 10 Apr

.LK Avurudu Offer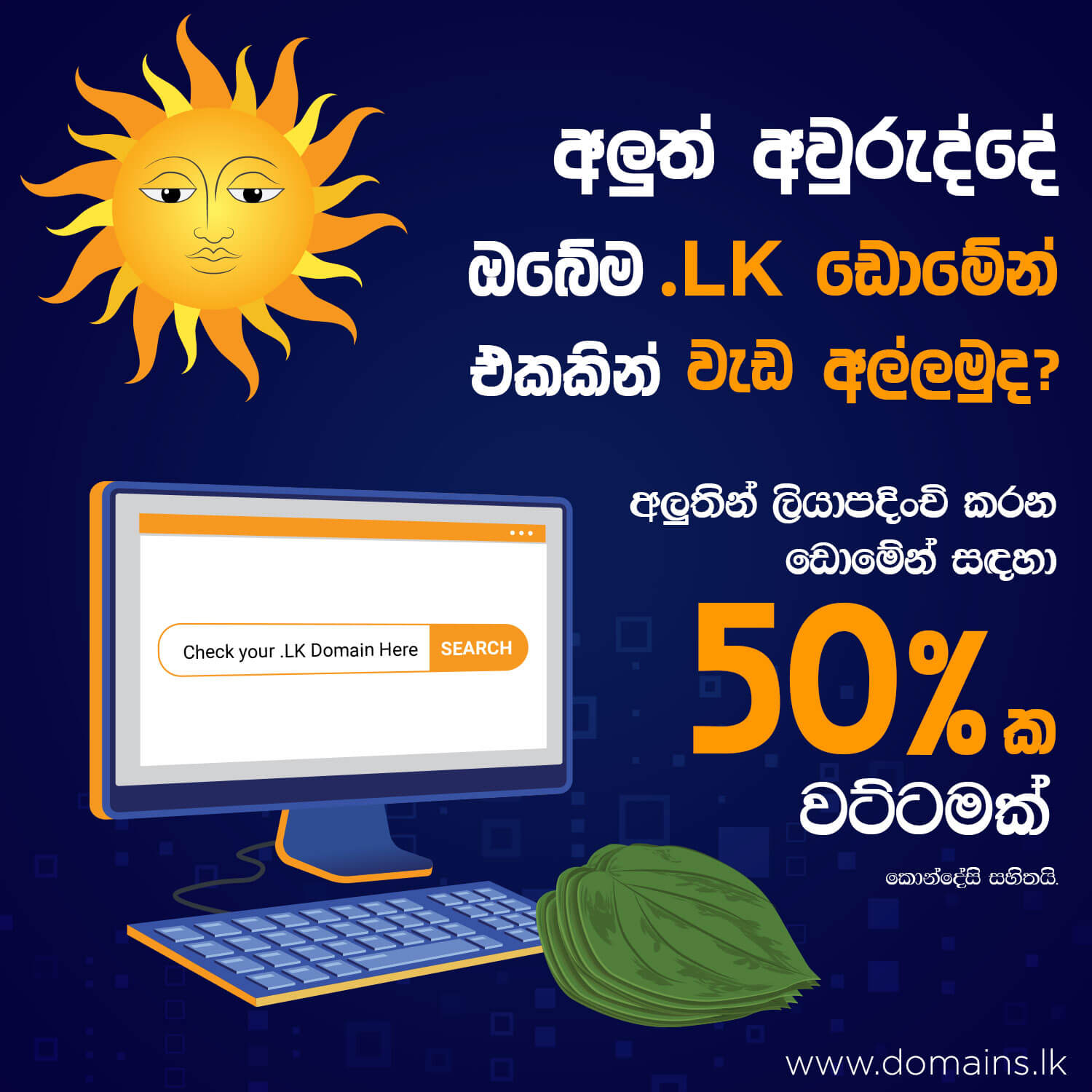 Commence work this Sinhala & Tamil New Year by purchasing a .lk domain with a significant saving.
Get 50% off when purchasing a new domain on 14th and 15th April 2023.
Visit www.domains.lk to reserve your domain in a few easy steps.
Terms and Conditions:
Valid for New registrations (Not applicable for renewals) in Standard and Economy category domains only.
Discount: 50% off per domain.
Discount period: Valid from 14th April 5.05 PM to 15th April midnight.
1-year registrations only.
Direct local customers only.
Need to make the payment on or before 20th April midnight.
.LK අවුරුදු වාසි
මේ සිංහල හා හින්දු අලූත් අවුරුද්දේ ඔබේම .lk ඩොමේන් එකක් අරගෙන වැඩ අල්ලමුද? අප්‍රේල් 14,15 දින තුලදී ලියාපදිංචි වන ඩොමේන් සඳහා 50% ක විශේෂ වට්ටමක්.
කොන්දේසි:
Standard හා Economy කාණ්ඩවල නව ලියාපදිංචි කිරීම් සඳහා පමණි.
ඩොමේන් එකක් සඳහා 50% ක වට්ටමක් ලැබේ.
වලංගු වන්නේ අප්‍රේල් 14 ප:ව 5.05 සිට අප්‍රේල් 15 මධ්‍යම රාත්‍රී 12 දක්වා කාලය තුලදී ලියාපදිංචි වන ඩොමේන් සඳහා පමණි.
පළමු වසරේ ලියාපදිංචි කිරීම් සඳහා පමණක් දීමනාව වලංගු වේ.
LK Domain Registry සමඟ සෘජුව සම්බදවන දේශීය පාරිභෝගියින් සඳහා පමණයි.
අප්‍රේල් 20 මධ්‍යම රාත්‍රියට පෙර ගෙවීම් සිදු කළ යුතුය.