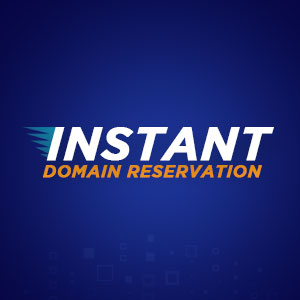 05 Aug

Your Domain Name is Now a Few Clicks Away!
You can now reserve a domain Instantly
New Features
No more waiting for the payment details email.
Now you don't want to wait for the domain approval email to make the payments. During the registration process you can make the payments and RESERVE your desired domain(s).
If you are requesting a domain for an Associaion, banking, gambling, etc., you should upload the requested documentation with your request. You may also upload the documentation later, but doing so will delay your registration.
The Reservation of your domain name(s) could be done for multiple years easily.
Steps to RESERVE a domain
Search for a domain name (s), click add to cart and continue up to Order Summary.
Click 'Continue' button in 'Order Summary' screen.
Select the tenure you wish to pay for (1, 2, 5 or 10 years).
If you wish to reserve and pay for your domain now, select the preferred payment method:
Visa/Master Credit Card
Sampath Vishwa or
Dialog Ez Cash.
Your Proforma Invoice will be created for the domain(s).
If you wish to pay later, you should select Pay by Cash/Cheque (Offline)
Enter the promotion code if applicable, you will be re-directed to the selected payment gateway.
Once the payment is completed, the domain(s) are reserved for you.
The RESERVED domain(s) will be activated when the Registry reviews and confirms the domain.
If you wish to Pay Later:
Click 'Continue' button in 'Order Summary' screen.
Select the tenure you wish to pay for (1, 2, 5 or 10 years).
Select the preferred payment method as 'Pay by 'Cash/Cheque'. (you may also pay later using a credit card, etc, by selecting this option).
Your Provisional Domain Request will be Submitted.
Note: Your provisional domain(s) will be available only for 3 Days to make the Payment(s) and Reserve the Domain(s).
Domain Review:
A RESERVED domain will go into Domain Review stage
If the RESERVED domain is accepted, your domain Registration will become ACTIVE.
If further information/documents are requested within the review process, these should be submitted within 7 days.
If the request is rejected, the payment will be credited to your account. You may use this for any other .lk registrations/services.
Note: Your Domain will be Registered and Active only after the Review Process.